Organize Your Hunts with the Stand Reservation System
Search for available stands/blinds in a group hunt area by date and time
See what stands are occupied currently, and by whom
See upcoming reservations for specific stands, or all stands in a group hunt area
Manage stands in a group hunt area
Manage reservations in a group hunt area
Significantly enhance the safety of users by providing a simple stand/blind management system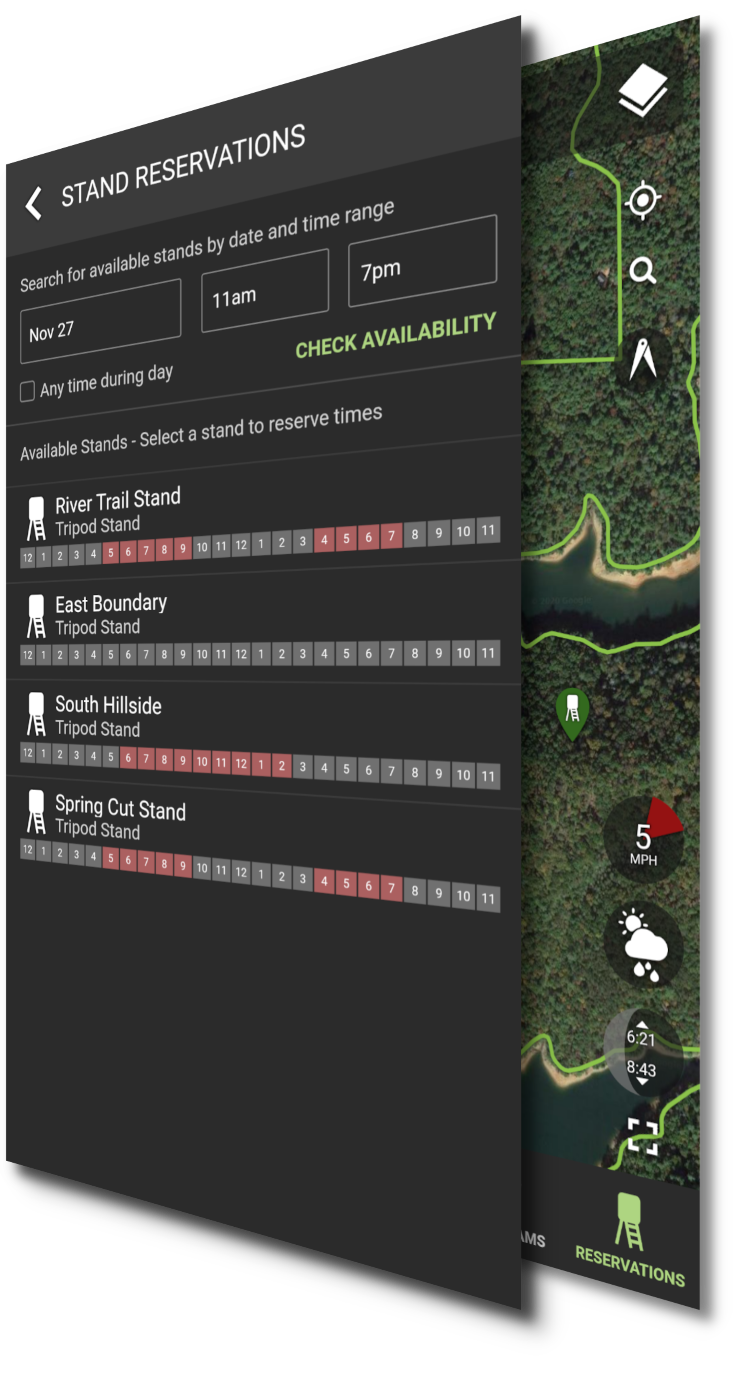 HuntStand offers our users a holistic stand and blind management system that will make group Hunt Area management more simple and streamlined, while also enhancing the safety of our users.
Now, from anywhere, HuntStand users can search for available stands/blinds on their group Hunt Area by date and time. Then, if the stand is available, the user can reserve it under their name. That reservation will then be visible to all other members of that Hunt Area.
Streamline the entire reservation process by providing a virtual "sign-in board"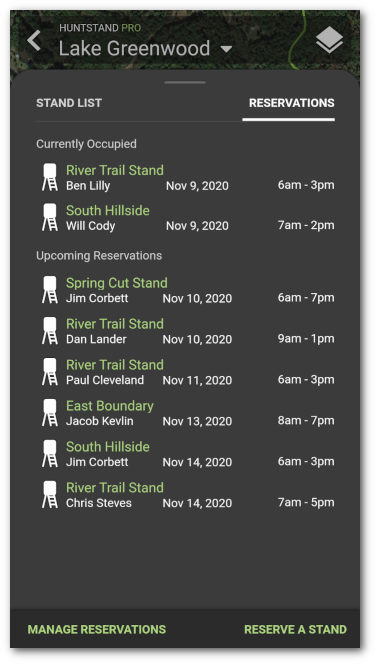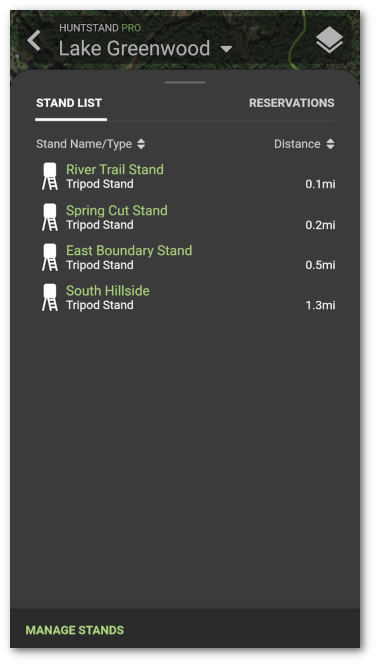 Always know which stands are available and occupied, and who is where on the property at specific times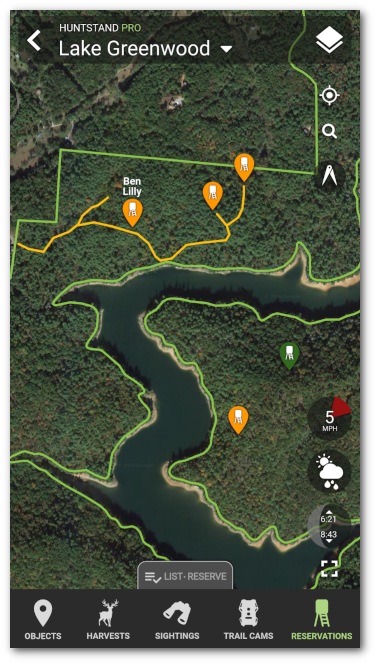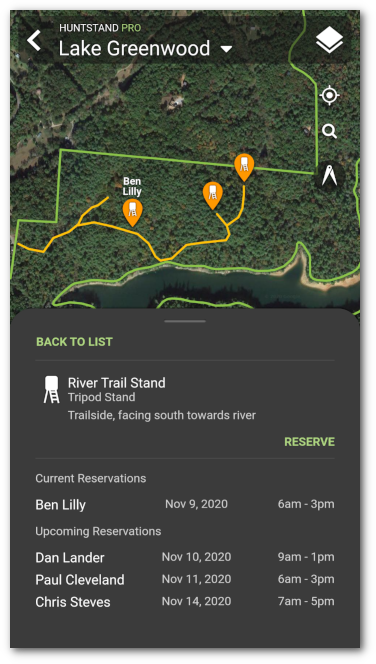 Search for available stands on a property, or reserve a specific stand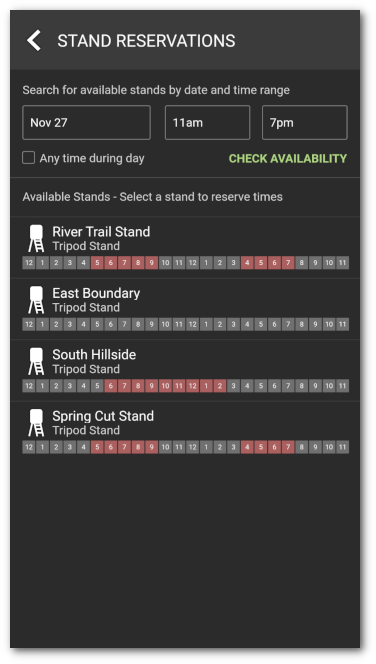 Start Using Stand Reservations Today by Upgrading to HuntStand Pro
Group Hunt Areas
For Pro users you can use the stand management system by converting a personal hunt area to a group hunt area and inviting friends to join.
Convert a hunt area to a group hunt area by tapping on the settings icon

for a hunt area and change the hunt area from "personal" to "group."
Sharing Hunt Areas
Share a hunt area by tapping on the "share" icon

in the hunt areas dropdown, or on the main navigation screen footer. More on Sharing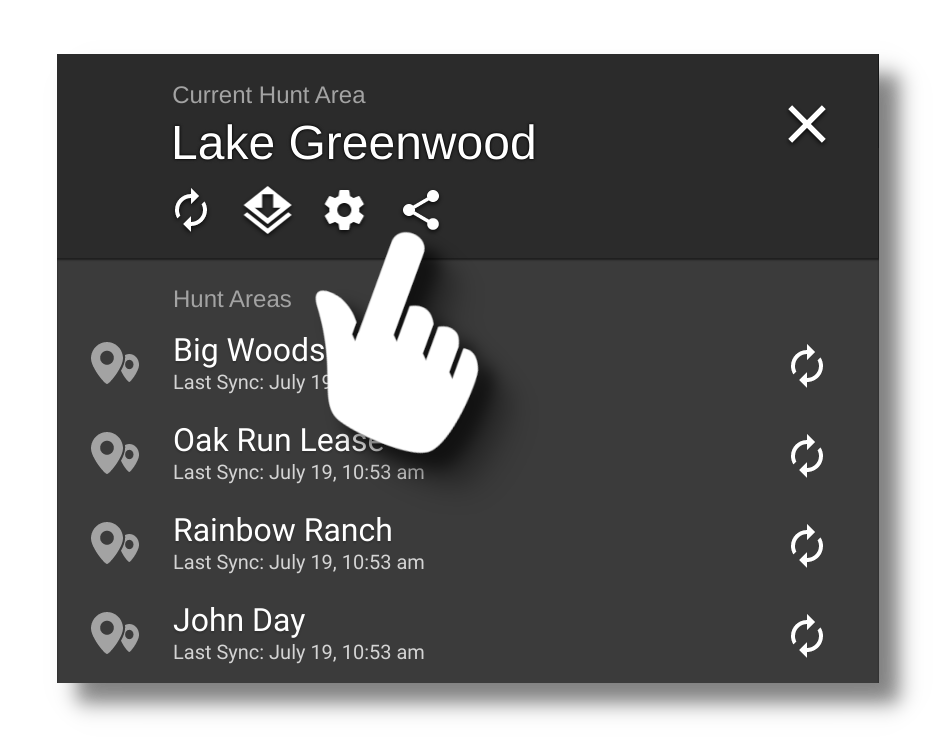 Sharing Permissions
Set permissions for each user in your hunt area.
Admin can invite other users, manage existing users and permissions, add/edit map objects, and manage stand reservations
Member can add/edit map objects, and reserve stands
View can view map objects, and reserve stands